Free Licence Software:

Download/Install for Free Licence Softwares
Before you begin local installation, do the following:
1. Down load Software.
2.Go to Free Licenc Request Page, then get Free Licence File by E-mai.
(This free licence file is work with our all Freee Licence Softwares.)
3. Install download the Free Licence Software. Crick the file. It is a self-extracting / auto-run file.
4. Copy the Free Licence File to the derectory where the software was installed.

Design Focus:
for Focus, De-Focus,Aspehrical Tranducer / Order made transduces
You can design forcus transducers :
1.Cylindorical
2.Spehrical
3.Aspherica
Please download follwoing file:
focus30e.exe
Design your own transducer and send us the output file


Crystal Type
1-3 Composite Sqr.Column 1,2,5MHz Min.25mmRadius Max.100x100mm
1-3 Composite Round.Column 10,15,20MHz Min.10mmRadius Max.10x10mm
0-3 Composite 7,10,15,20MHz Min.5mmRadius Max.150x100mm
Polymer 25,35,50,65,100MHz Min.7mmRadius Max.30x30mm

Housing Type
World standard type: UHF connecter 16mm dia.
World standard type: Microdot connecter 9.8mm dia.
Others: you should send sketch to us.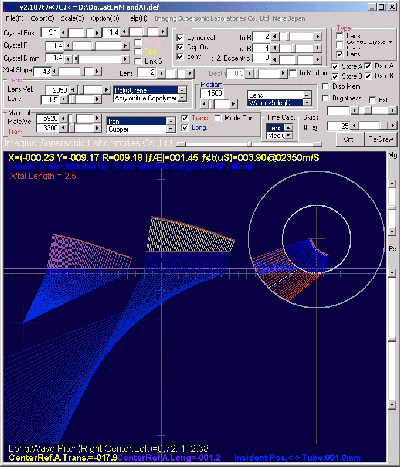 Imaging Supersonic Laboratories Co.,Ltd.
12-7 Tezukayamanaka-machi
Nara-shi Nara-ken Japan
PC:631-0063
TEL:+81-742-40-2345
FAX:+81-742-40-2346
E-mail:isl@kcn.ne.jp
<![if !supportLineBreakNewLine]>
<![endif]>